"FINALLY! Someone Has Found a Way to Get Thousands of Calls Into Your Business Without a Busy Signal!"
No, I Do Not Want To "Hard Sell" You on Anything You Don't Need or Want! I Want to Give You Two Simple Reports That Explains How It's All Done! You Say "IMPOSSIBLE?" I Can Tell You Right Now, It's NOT! As You Are Reading This, My Automated Phone System Is Taking Thousands of Calls Every Hour, Every Day... Even While I'm Asleep!
From: Ernest O'Dell
The Real Estate Pro at QuestarTeleCommunications.com
Dear Friend and Business Owner,
How many times do you see someone offering you something without exchanging your name and email address? Not very often, huh? Well, I do it all the time because I know you're more interested in getting useful information than getting on someone's autoresponder. Getting on an Internet guru's autoresponder just puts you on a continual spin cycle where they're always "hard selling" you.
Right?
Well, I'm Not Into Doing That!
But, if you're into discovering how thousands of small business owners are getting thousands of calls a day for their products and services, then you need to read these two reports!
"But...", you say, "how can someone talk so many calls in one day if they don't have a Call Center? I'm just a home based business waiting for my phone to ring!"
Ah! There's the secret! You DON'T take the calls! Your automated "Virtual PBX Office System" takes all your calls! When you put your Virtual Assistant to work for you, you let the computer take over and it runs on auto-pilot!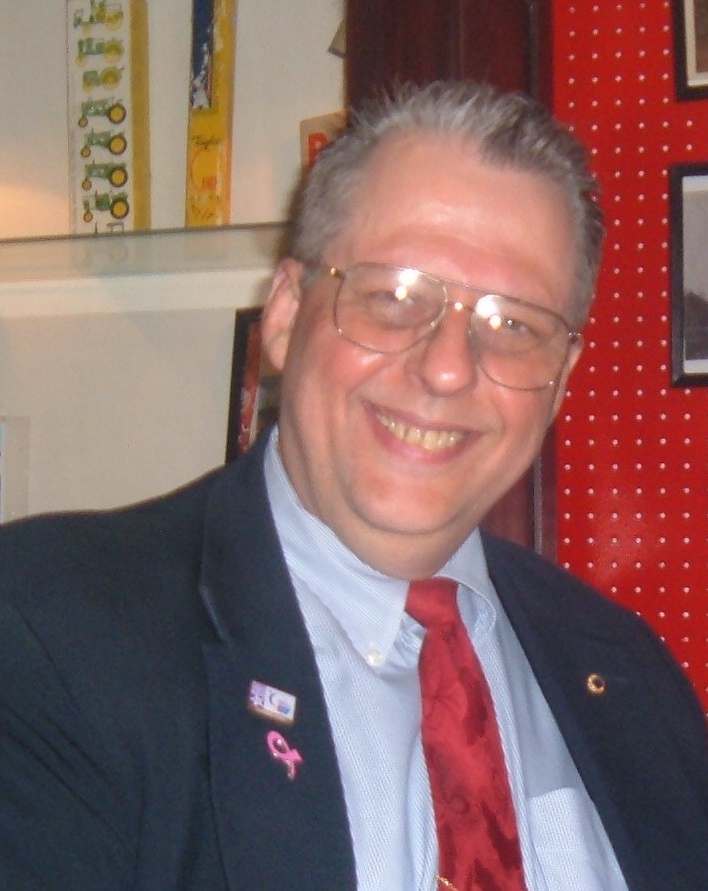 Ernest O'Dell
CEO Questar TeleCommunications
Allow me to introduce myself.
My name is Ernest O'Dell and I've been teaching people how to explode their businesses for over thirty years using automated telephone systems. I got started back in the days when we did everything by Direct Mail and the fax machine. I can even remember the days when we had pagers--and when cell phones were as big as a brief case. I've been around a long time and I know this technology like the back of my hand.
With all the technology that's available today, the key part of this equation is the telephone system and it will ALWAYS be the telephone system. Without phone lines, you wouldn't have the Internet, fax or just about anything else!
No, This is NOT Outbound Telemarketing.
I don't hate telemarketers: they need a job like anyone else. And during these difficult economic times, I can understand what they go through because I've tried it, too. I can remember years ago working in "boiler rooms" Dialing For Dollars --but that's not what this is all about. What I want to give you is "just the facts." Nothing else. And if I never hear from you, I figure you just don't need a Virtual Office and PBX system for your business.
And I won't bother you because -- I won't have your name and email address.
Here's the two reports (just "Right Click" on each link and save them to your Desktop where you can read them off line. If you ever do need to call me and ask any questions, I have all my contact info in the report. As a matter of fact, I use the same Toll Free Virtual Office and PBX system described in the two reports. And I don't pay for a single call! And neither will you!
Do You Want To Sound Like a Fortune 500 Company on a Shoestring Budget?
You can have all the traffic in the world, but if you don't have a Toll Free number where your prospects and customers can call you, you're not going to have the "Professional Edge" that you want. A Virtual PBX system can do that for you.
Read The Following Two Free Reports
(Right click each link to save them to your Desktop)
If you would like to see how this system works, just call 1-888-287-9882 Ext. 1 and listen to the pre-recorded message that was put together for real estate agents. That way, you'll get an idea how this thing works.
To listen to a pre-recorded message for Direct Marketers, Small Business, and Network Marketers, etc. dial the same toll free number, then press 2.

Now, you're probably wondering...
Why Am I Doing This?
I'm going to skip the usual babble about having gone crazy, or my accountant is losing sleep etc. We are all insiders here and you know very well I havent lost my mind to be giving these reports away for free. It's practical business sense.
Let's face it, if you're in business for yourself -- either online or off line -- you just want some solid information that will help your business. You don't want to be pestered with a bunch of emails, and I don't blame you.
So, that is why I'm giving these reports away. Get them now. And if you have any questions, call me.
Copyright © 2010 QuestarTeleCommunications.com and Ernest O'Dell All Rights Reserved
Toll Free: (888) 287-9882